Roblox codes September 2023 – hats and pets
With our comprehensive list of Roblox codes, you can kit out your Roblox avatar in the finest fashion free of charge.
Last updated
We've checked for new codes
With our Roblox codes, you can dress up your Roblox avatar in the finest of free fashion. From cute companions to hats made for high society, the Roblox promo codes below are your key to looking your best in block form.
No codes found
Working Roblox codes:
| Description | Code |
| --- | --- |
| Spider Cola shoulder pet | SPIDERCOLA |
| Ring of Flames waist | Boardwalk |
| Head Slime accessory | Glimmer |
| Tomes of the Magus shoulders | ParticleWizard |
| Ghastly Aura waist | ThingsGoBoom |
| Artist Backpack | FXArtist |
| Kinetic Staff | DIY |
| Cardio Cans | VictoryLap |
| Crystalline Companion | WorldAlive |
| Build It Backpack | SettingTheStage |
| Speedy Shades | GetMoving |
| Hustle Hat | StrikeAPose |
| The Bird Says shoulder pet | TWEETROBLOX |
What is Roblox?
Roblox is a games platform on which you can experience thousands upon thousands of titles. Sometimes it's a virtual concert or tour that takes center stage. However you choose to spend your time in this wonderland, you have an avatar with which you can show off your personality through many faces, cosmetic items, and more. Roblox is an especially popular place for people that enjoy anime and horror for the platform features many games in those genres.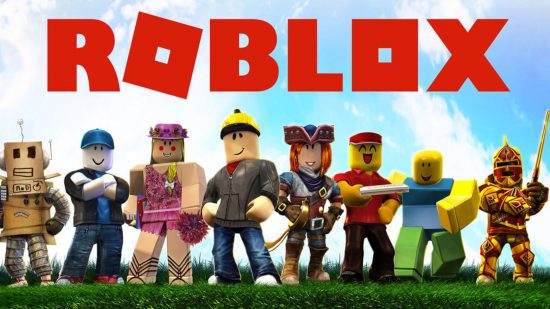 How do join Roblox?
Becoming part of the Roblox community is very easy, just follow these steps.
Go to the Roblox site
Input your details
Confirm your email and you're good to go.
Are there any free Robux codes?
Unfortunately, the only freebies you can grab in Roblox are cosmetic items. There are no free Robux codes for you to redeem. The only way to get the premium currency is to buy it.
How do I redeem Roblox codes?
To redeem Roblox codes, check out the instructions below.
Sign into Roblox
Scroll down the discover page to the options at the bottom and select 'gift cards'
Hit 'redeem card' in the top right
Paste a code from above into the text box
Hit redeem and get those goodies!